For Immediate Release – Feel free to share/syndicate providing proper backlinks to source!
ARE YOU READY TO MEET JOAN MARIE ART? THE AMAZING, INSPIRATIONAL, INTUITIVE ARTIST/PAINTER, JOAN MARIE WILL BE PRESENT AT DENVER SHOWCASE JULY 1ST, 2011.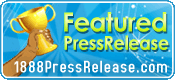 CLICK HERE TO VIEW UPDATED RELEASE
May 31, 2011 (St. Louis, MO) – Joan Marie's Abstract "Music Paintings" will be on display at the Artwork Network Gallery, in Denver, Colorado from July 1st to July 28th. The artist will be present Friday evening, July 1st.
Joan Marie has been quoted once again for saying, "Gonna have fun, fun, fun til my daddy takes the t-bird away" … She has an amazing personality and fun spirit about her that you're sure to enjoy her company as well as "Music Paintings". Make a connection today, and Come see her amazing electric paintings in person at:
Artwork Network Gallery
878 Santa Fe Dr.
Denver, CO 80204
303.388.7420
www.artworknetwork.com
**More Info TBA**
Visit Artist, Joan Marie's Official Website at: http://joanmarieart.com
Update: CLICK HERE TO VIEW UPDATED RELEASE!!!
###
Curt Bizelli, Publicist
Manifest Your Dreams Publicity
c/o Alpha Bizelli Marketing & PR, Inc.
1-314-227-0969
the1cbiz@manifestyourdreamspublicity.com
www.ManifestYourDreamsPublicity.com